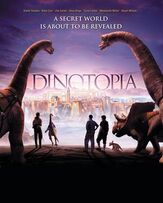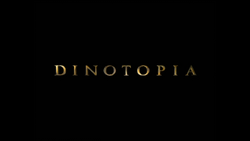 Dinotopia is a miniseries created by Hallmark. It aired on ABC in 2002.
Synopsis
Rather than the books, which were set in a Victorian era, the mini-series was set in modern times and follows the story of two half-brothers, Karl and David Scott. Karl and David are flying on an airplane through a storm. Their father, Frank Scott, decides to let Karl take over and falls asleep. Karl flies them into a storm, which strikes the plane and the small aircraft crashes just off the coast of Dinotopia.
Resemblance to the books
Several plot devices in the series are similar to the books:
Cast
External links
Ad blocker interference detected!
Wikia is a free-to-use site that makes money from advertising. We have a modified experience for viewers using ad blockers

Wikia is not accessible if you've made further modifications. Remove the custom ad blocker rule(s) and the page will load as expected.